Cleaner Air in Your Vehicle
Air quality has never been more important no matter where you are during your day. Now there's a high-tech way to make the air you're breathing in your car clean and safe.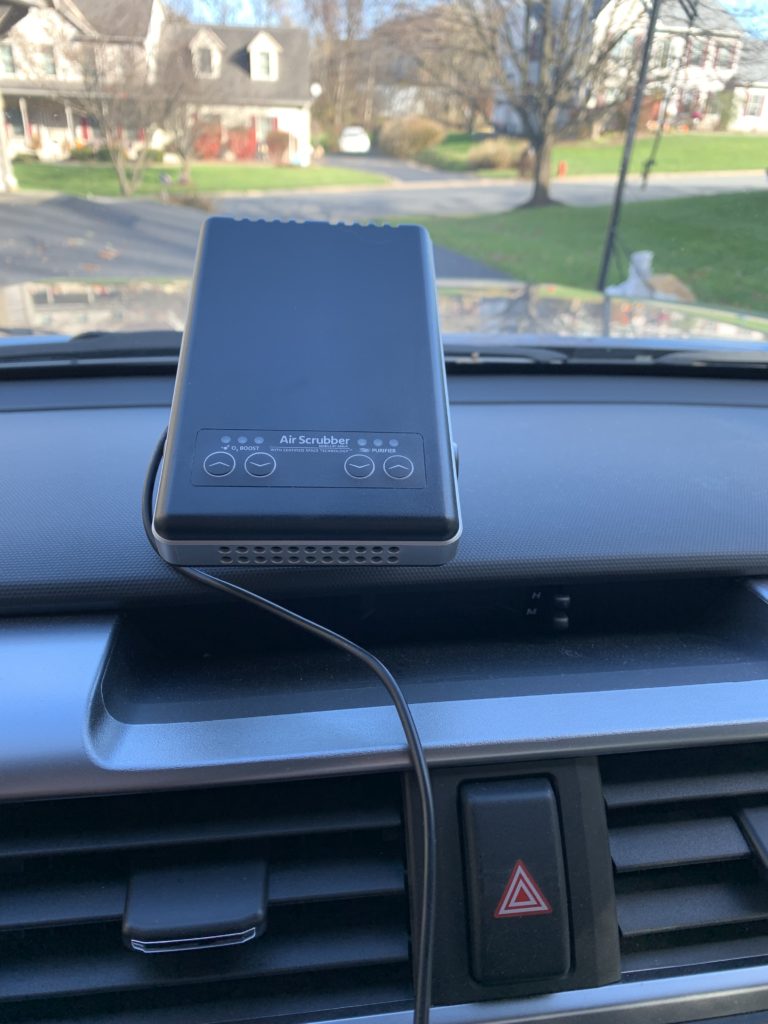 The Air Scrubber-Mobile, is an easy to install, pocket-sized unit. It reduces contaminants in the air and on surfaces in your vehicle. The device can be used in vehicles, hotel rooms, small offices or campers – up to 500 square feet of coverage.
The Air Scrubber-Mobile uses proprietary ActivePure® Technology*. This technology destroys up to 99% of surface and airborne contaminants to purify surfaces and air, removes VOCs, smoke and odors. Additional benefits include the reduction of airborne contaminants and allergens that trigger asthma and allergy symptoms. It freshens air and removes odors in otherwise stale-probe environments. Additionally, it reduces dirt and dust from the air to make cleaning easier.
Operation is easy and simple to use with touch sensitive buttons. The device comes with both a 12-volt DC car adapter and a 100-240-volt 50/60 Hz AC adapter with interchangeable plugs to allow for usage in multiple environments. The base is designed for a variety of mounting options. It also includes a wire stand to hang the device without the base.
For more information on pricing and availability, please contact our office.
*ActivePure® has been tested in independent labs and proven effective on bacteria, viruses, mold and fungi on surfaces and in the air.