Rhoads Opens Fifth Pacific Pride Fueling Location
Rhoads Energy announced the opening of its fifth Pacific Pride fueling facility. The station, in Leesport near the intersection of Routes 61 and 73, offers convenient round-the-clock fueling to commercial fleets. Rhoads Energy provides a wide range of energy and fueling services across five counties in the region.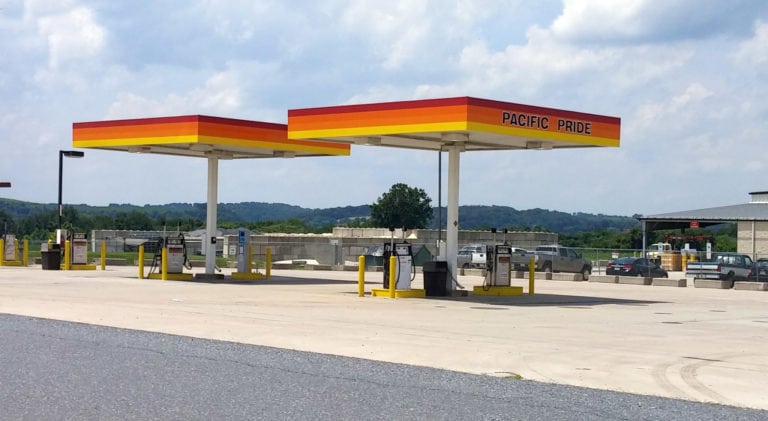 Pacific Pride locations offer critical advantages to fleet fueling managers and drivers:
Focus on fleets:  Provides 24/7 year-round fleet fueling service, quick access, cardholder-only fueling, and a variety of fuel grades
Multiple payment options: Accepts a range of fleet fueling cards, including Voyager, Comdata, Fleet One, T-Chek, Wright Express, and TCH.
Greater control: Enables companies to control fleet fueling costs, offering details for every purchase:  who, what, when and where
With the addition of the recently opened station, Rhoads Energy operates five Pacific Prides:  Harrisburg, Lemoyne, Fredericksburg, Quarryville and, now, Leesport. Those locations are part of Pacific Pride's network of 57,000 affiliated fueling stations across North America.
"Our new Leesport Pacific Pride location provides convenient access to fleets in Berks County," Michael DeBerdine III, CEO of Rhoads Energy, said. "With five strategically located facilities, we're demonstrating our commitment to fleet fuelers across our region."
In addition to fueling locations, Rhoads Energy offers related services, including the Rhoads Energy Voyager Card that enables fleet operators to control fueling costs and gain access to 230,000 fueling locations nationwide.